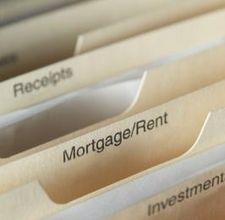 Learning to manage your finances is crucial to success & increasing your personal wealth.  Being clear about your current financial position will pave the way for setting & achieving ALL of your future financial goals. This takes discipline, honesty & integrity. Be systemised in your approach – start by listing all of your current monthly expenses – business & personal. Create a spreadsheet – be thorough and accurate. Together with your current monthly income this will give you an accurate snapshot of your financial status right now. Do not set financial goals until you have completed this task. Listing ALL expenses and ALL sources of income creates FOCUS and gives DIRECTION. If you want to increase your cash-flow you must review your finances regularly. Many people are not honest with themselves when it comes to acknowledging their true financial position.  If the thought of creating such a spreadsheet overwhelms you or fills you with dread, this is a sign that you should make every effort to work at it – do not be afraid to ask for help or find someone to help you.
To your financial freedom.
_____________________________________________________
In 2010 I made a conscious choice to quit my job and become an entrepreneur.
Ask yourself this question! How can I take advantage of this unprecedented shift towards global entrepreneurism?
During these times of uncertainty and global financial insecurity, knowledge is becoming the new currency. The rules are changing. Our challenge is to learn how to survive in an ever-changing world.
My hope is that others will be inspired to arm themselves with this knowledge and be ready to act on opportunities; to take responsibility for their own financial future and create a life they love.