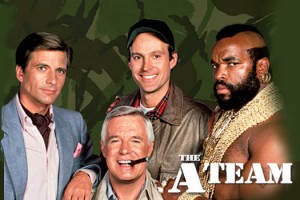 Many of those starting up in business come to a point where they begin to focus on what they don't yet know, rather than what they do know.  They go from being clear about what they know and what they want to share that will create value to the lives of others, to realising that there is are areas of business where their experience and knowledge is weak.  Many never get beyond this, consumed by the idea that they do not know enough about business to make a success of their new venture.
Building a successful business is about building a successful team. It does not necessarily have to be hard work; and it definitely does not have to be a relentless struggle.
"Daniel Priestley is passionate about the changing nature of business and work. In 2006 he predicted an "Entrepreneur Revolution" would begin to take hold where regular people could start great small businesses based upon their passion rather than working in stale offices of big corporations."
This is what Daniel wrote about creating a team for a start-up business:
"So much emphasis goes onto the importance of business planning however in my experience this matters very little to a start-up business (Unless it is raising capital).
I have seen businesses start out with complex financial modeling, forecasts, projections and schedules, and big ticks in all the boxes from the Government Agencies who supposedly know something about starting-up. Despite all the planning they fail hard and fail fast.
So what is the key then… I believe it is Entrepreneurial Teams.
Small groups of people who have an amazing ability to pull things together under all sorts of conditions. They get sales in the door, deliver upon the promises of the business, keep costs down, start early, finish late, communicate powerfully and stand strong under pressure.
These are some of the most valuable people I've always had when starting up…
1. A graphic designer – They can create your sales forms, business cards, bang up a web site and make a tiny business look respectable.
2. A good sales guy - Genuine, likable and can still ask that tough question "Would you like to pay with Credit Card or Cash"
3. An office Wiz – Organised, flexible, frugal, detail orientated
4. A mentor – Outside the business, successful, wise, been around the block, available for late night chats over a drink.
5. A visionary - big picture focused, good at delegating, hard working and can communicate the vision of the business and bring in new partnerships."
Focus on finding the right people for your team and everything else will fall into place effortlessly.
_____________________________________________________
In 2010 I made a conscious choice to quit my job and become an entrepreneur.
Ask yourself this question! How can I take advantage of this unprecedented shift towards global entrepreneurism?
During these times of uncertainty and global financial insecurity, knowledge is becoming the new currency. The rules are changing. Our challenge is to learn how to survive in an ever-changing world.