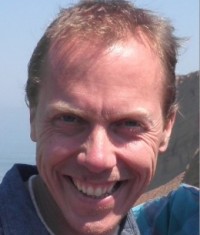 I am an entrepreneur, property investor and business mentor.  I work from home in the beautiful county of Devon, UK.
Every now and then each one of us has the idea that we can make changes in our life
that we can fully take control of our own destiny & create significant positive change for both ourselves and the people we care about most.
____________________________________________________________
THE ENTREPRENEUR REVOLUTION
Why do most of us follow the same old rules that get the majority nowhere?  
How many people actually have the courage to step into a new beginning in order to live in a way that is free from the constraints of our past?
Right now, the rules are changing……….. Our challenge is to learn how to survive in an ever-changing world.
Since the collapse of the global economy, the business community, as well as Governments across the world have been forced to make massive cut backs. The knock on effect of these changes are being felt primarily by the tax payer & by the employees. Companies forced to make cuts by laying off staff, are putting pressure on existing employees. Those lucky enough to have weathered the storm are faced with the prospect of working harder, often with reduced incentives and unwarranted changes to company policy, all implemented to 'protect' the security of those who remain in the workplace.
The changes I have witnessed as an employee in both the public and private sector have served me well by allowing me to look at my own relationship to uncertainty & fear – allowing me to the opportunity to take control of my own financial future.
In 2010 I made a conscious choice to quit my job and become an entrepreneur. Leading up to this decision, I was continuously asking myself the same questions….
What am I really worth?
What do I have to offer to the world?
What does success mean to me?
What do I have to offer that is of value?
I realise now that self-worth begins with self acceptance & love; believing in yourself! Without a genuine and humbling reason WHY?, there will be no desire or motivation to get you through the inevitable challenges that we all face when move towards our desires.
Change changes something that needs not to change.

During these times of uncertainty and global financial insecurity, knowledge is becoming the new currency.  
Ask yourself this question! How can I take advantage of this unprecedented shift towards global entrepreneurism?
My hope is that others will be inspired to arm themselves with this knowledge and be ready to act on opportunities; to take responsibility for their own financial future and create a life they love.