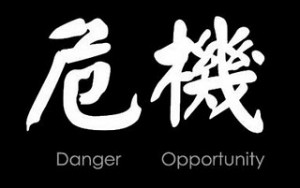 Dr Rohan Weerasinghe reminded us all last night that we are by no means out of the woods when it comes to the uncertainty surrounding the global economy. He urged every one of the packed audience at the UK's premier property networking event Berkshire Property Meet to be prepared to turn adversity into opportunity as the global economy heads towards a 'double dip' over the coming years. This is yet another warning that we all have a responsibility in the creation of a brighter tomorrow. Rohan drove home the importance of developing a mindset that encourages creative thinking – this alone will put you in a position that will allow you to embrace opportunities rather than to simply perceive any changes that come our way as bad news.
His message was clear – "If you are going to survive financially over the next 5 to 10 years, you MUST take control of:

1. Your Mind
2. Your Income
3. Your Expenses
Simplify your lifestyle & spending and, most importantly, learn how to manage your money. Begin by getting financially educated.
I have said this before; but if you intent to head out on a path towards financial freedom, it is vital you understand & learn about money and how it works. The best place to start is by reading Rich Dad Poor Dad.
.
When it comes to managing your money:
1. Use systems
2. Review your systems regularly
3. Adapt your systems (to the market and to any changes in external circumstances)
_____________________________________________________________________________
In 2010 I made a conscious choice to quit my job and become an entrepreneur.
Ask yourself this question! How can I take advantage of this unprecedented shift towards global entrepreneurism?
During these times of uncertainty and global financial insecurity, knowledge is becoming the new currency. The rules are changing. Our challenge is to learn how to survive in an ever-changing world.
My hope is that others will be inspired to arm themselves with this knowledge and be ready to act on opportunities; to take responsibility for their own financial future and create a life they love.